"Already a Member? Click Here to Login"
New Membership Website Gives Loads of Weekly Content for Kids, Parents & Educators
Getting the STINK Out Has Never Been So Fun!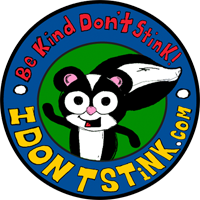 Introducing a brand new way to think about, teach, and even eliminate NEGATIVE STINKIN' THINKIN!  That's right!  You can help kids (and yourself) turn negative thoughts around and create a positive, bright life!
Imagine your family when your children learn to focus on the good in the world, when you have the tools to help them deal with life's challenges in an affirming, optimistic way.
Picture a classroom filled with students discovering their worth, respecting the value others offer, and making choices that support their highest good!
idontstink.com has a brand new premium membership designed to provide kids and you parents and educators all the tools you need to change lives….for good!  Here's what you will get when you become a member!
Seriously COOL Stuff for Kids
Daily Positive Points delivered every weekday
Weekly STINKISMS (like Daily Positive Points but with a TWIST)
We Don't STINK KIDS Club Membership
All NEW STINKIN' Quizzes
Monthly Positive Affirmation Screensavers
An ALL NEW  Positive Affirmation Screensaver with the site's SKUNK Characters
STINKIN' Cool Arts & Crafts
Comic Strips
Super COOL Stickers
Totally AWESOME new games
Fun activities
Opportunities to earn STINK of the Month Prizes
Kindness Challenges
Opportunities to contribute as a guest writer for "Kids Korner"
Podcasts
Archived Newsletters
Fantastic Resources for Parents
Positive Points delivered every weekday
Monthly Family Activities to engage your entire family
Monthly Positive Affirmation Screensavers
Guest Articles from some of the top names in parenting
Excerpts new book STINKIN' THINKIN' STINKS!
Family Kindness Challenges
Podcasts
Archived Newsletters
Archived Radio Interviews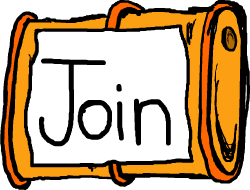 Steady Supply of Ideas for Educators:
Positive Points delivered every weekday
3 Weeks of Lesson Plans from NEW Curriculum
Monthly Classroom Activities
Monthly Positive Affirmation Screensavers
School Kindness Challenges
Guest Articles from Top Education Experts
Podcasts
Archived Newsletters
Archived Radio Interviews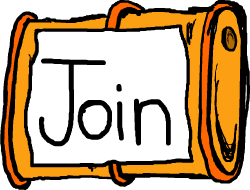 You will be stunned at the remarkable ways to eliminate STINKIN' THINKIN' as you dive into the world of GET THAT STINK OFF ME! You'll also get secret SUPRISES that will help keep kids engaged, learning, and PRACTICING positive thinking.
This stuff is NOT just pie-in-the-sky, boring, and theoretical crud. We're talking about REAL life, practical, nitty-gritty instructions on what you can do every single day to keep STINKIN' THINKIN' out of our heads.
Sound good? Well, I'm sure your next question is, "How much?" How much would you pay for the lifetime happiness of a child? $50 per month? $60 per month?
No, no, my friend, it's nothing like that at all! As I launch this site, I'm offering special introductory deal! When you sign up in the next 7 days, you will receive a HUGE discount on all these great tools, PLUS tons of other stuff for FA-REE.
The regular monthly charge for this INCREDIBLE new premium membership is only $9.95 per month for an individual or $19.95 per month for a whole family! There is also an option that allows you to Gift-a-Group and provide up to 30 memberships for the low price of just $89 per month.
HOWEVER, you do not have to pay that much at all as long as you act within the next 7 days. Not even close.For the next 7 days, you can get this UNBELIEVABLE offer at a savings beyond your wildest imagination.
Info To Come
Option 7: Donation – If you cannot afford the cost of the membership, send us a short message and we will put you on the list for a free 6 month membership.  See below for the free membership details.
AND when you sign up during this promotion, you will LOCK IN TO THE PRICING FOR LIFE! You will never experience a price increase, EVER!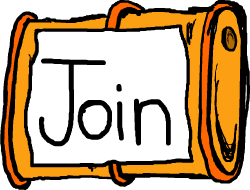 GIVING and RECEIVING are one and the same!

AND we give back to our community. We have two AWESOME giving opportunities.
For each Gift-A-Group purchased, we will donate an entire group to a needy children's organization. That's right, when you purchase a Gift-A-Group membership, we will donate 30 memberships to organizations with kids that could use this type of positive energy and enthusiasm.
For every 10 memberships purchased, we will donate 2 free memberships to those who may not have the funds necessary to cover the costs of the membership.
*Family options cover everyone in your immediate family residing in the same household.
** Gift-a-Group is intended for classrooms, youth groups, boy/girl scouts, etc… and is limited to 30 memberships.
A Lifetime of Happiness

I can't wait to see you and the kids in your life thrive on positivity! You know the old saying that goes like this:
Give a man a fish: you have fed him for today. Teach a man to fish, and you have fed him for a lifetime.

With the right tools and the good heart I know you have, you CAN and WILL change lives. Order your membership TODAY to take advantage of these special prices. Just click here to get you started right away!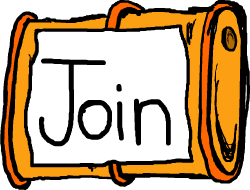 Thank you!  With Peace and gratitude,
Bill