This page is dedicated to other STINKIN' COOL stuff.  Just a taste of what you can expect on this page is:
STINKIN' Quizzes
Virtual Stickers of the characters
STINK of the Month prizes
STINK Tank newsletter
Much more!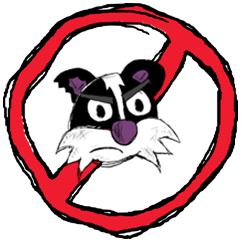 Click here to go to the Virtual Sticker page.  There are two kinds of stickers, 2″ round and 3″ round stickers with a bunch of different images.  All you have to do is buy some Avery or comparable labels and they are ready to print!
STINK of the Month
STINK of the Month is a monthly search for news stories that you can participate in and it is very simple.  Look for a news story that has something in it that smells in it and send it to bill@positract.com.  It's that simple!  The story will then go into the next STINK Tank newsletter for kids.