We Want You!
Join My Book Launch: STINKIN' THINKIN' STINKS
You Can Help Make the World a Better Place AND


 Receive TONS of EXPOSURE for FREE!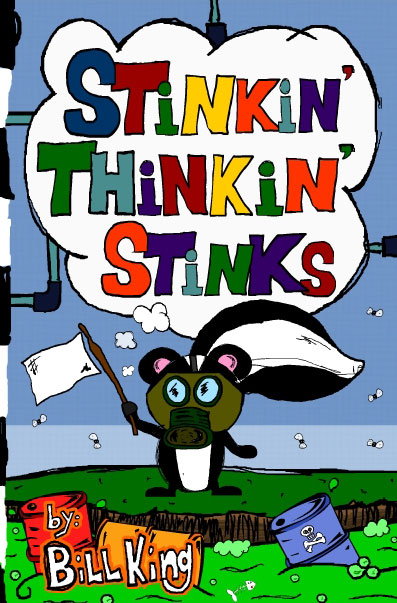 Hi, my name is Bill King and my new book, STINKIN' THINKIN' STINKS: A Kid's Guide to the Lighter Side of Life, is scheduled to launch on October 29, 2013.  I would like to personally invite you to partner with me on getting this awesome book to as many parents, grandparents, aunts, uncles and adults so they can put them into the hands of kids they know.  My campaign is designed to not only bring awareness about the book to as many people but also to help YOU by supporting your work too! Everything is free, easy, requires very little work on your part and you get to reap the rewards of added website traffic, new list signups and so much more.  But let me tell you just a little more about the book before I provide more details.
Why did I write STINKIN' THINKIN' STINKS? Well, the statistics with adolescents is staggering.  To name just a few:
90% of 4th through 8th graders report being victims of bullying.
87% of students said shootings are motivated by a desire to "get back at those who have hurt them."
75% of girls with low self-esteem reported engaging in negative activities like cutting, bullying, smoking, drinking, or disordered eating.
20% of teens suffer from depression.
Suicide is the third leading cause of death in younger adolescents in the US (10–14 years) & the leading cause of death in this age group in countries such as China, Sweden, Ireland, Australia, & New Zealand.
In 2013, more people now die of suicide than in car accident 
All of these are simply a symptom of a much bigger problem, STINKIN' THINKIN'.  If kids do not possess the tools they need to deal with the issues they are faced daily, these statistics will sadly continue to get worse. The main reason I started working with kids was to help them become aware of negative thinking but also to help them do something about it.  My book provides them tools and techniques to deal with issues like Low Self-Esteem, Negative thinking, Bullying, Guilt, Shame, and so much more.

& register, that's how!
If you look below the signature line, you will see the full details of the campaign and how you can participate.  I really believe that we all can make a difference and I will be personally grateful if you signed up.  Remember, there is no cost for you whatsoever.  You just agree to help me get the message out on October 29th AND we will provide you with EVERYTHING you need.  This means you will not have to write up anything (unless you prefer to on your own) because we will provide you the email text, the Tweets, the short newsletter text, Facebook Posts, Images, and so much more!
Here are the SaWEET Consequences of the book: When kids become aware of their thoughts, they make different, positive choices.  Statistics show that when kids that practice kindness: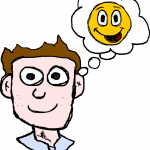 91% feel better about themselves.
76% show improved grades in school.
80% have better school attendance.
90% get along better with other kids
My ultimate project goal for the book is the following: Have a Positive Impact on the Lives of 1M+ people by October 29, 2014.
You can make a difference.  Please consider joining me in accomplishing my goal!  If you have any questions whatsoever, please post a comment on this page or send me an email at my address below my signature.
With total gratitude,
Bill King
bill (@)positract (dot com)
Here's a Recap of the Process
Step 1: Decide if you will provide a free downloadable "gift" This is your chance to showcase yourself and attract new customers! Choose a downloadable gift that offers real value to readers and is a good representation of your offerings.  Gifts can be electronic articles, book excerpts, eBooks, audio recordings, etc. or you can be creative.  You'll provide the URL link to the landing page where people can access and download your free gift.  You can have your own list opt-in box on this page as well, so you can build your list through these launches if you like.  Or, you can decide not to offer a gift but your information and website URL will still be featured.
NOTE: If you are not offering a gift, please go ahead and register so you will be put on the list to get the materials for the campaign at the appropriate time.  If you are providing a gift and you have it ready, go in and register.  If it is not ready, wait to register when it is ready.  Here's an example of one of my bonus pages: https://idontstink.com/bonus-gifts-hasmark02/.
Step 2: Register and Upload Your Information  Now that your gift is prepared and placed on your website, just click on the sign-up link and upload your gift information. There will be fields to input your gift link (URL), a heading for the gift, a short description, and the picture you'd like to appear on the bonus gift page (either your headshot, logo or gift image).   Click this link to go to the signup page: http://hasmarkservices.com/campaigns/billking.html
NOTE: When LIST SIZE is asked for, please give your email list size. This will never be shared, and is only used for us to monitor our global reach.
Step 3: Email to your list At the time of the book launch, you'll announce the book to your list via email, either as part of your regular newsletter or in a separate email. We will provide you with the announcement text in a variety of formats, so you don't have to write it yourself if you don't want to!  We will even include social media blurbs to you.
By joining the launch, you'll be partnering with an amazing array of other authors, speakers, coaches and others, both famous and not so famous, who will 'meet' on the day of the launch to help push my book forward.  Now how cool is that?
TWO places you'll be featured 1) The first place you'll be featured is the 'Preview our Partners" web page of the book launch website, where those who visit the site during the launch can learn who is offering bonus gifts. Here is an example of a preview page: http://deepakchoprabook.com/superheroes/gifts.html. Mine hasn't been built yet but this gives you a good idea. 2) The second place is the "Claim Your Bonus Gifts" page, which looks exactly like the one above but includes the access link that takes book purchasers to your free gift download page, where you'll be showcasing your own work and getting them on your list!