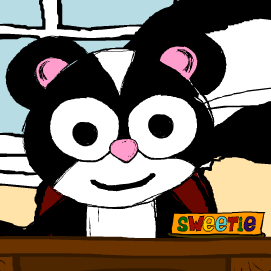 Hey dudes, how's it going?  Sweetie here.  I have been crazy busy lately and checked out a bit from the blog after my first post.  I am working on some pretty cool stuff and it will be coming soon.  I got an email from Bill this morning and thought I would share it with you.
Today's Message
Courage will set you free.  Fear will bind you in chains.  I know that it might be a little scary, but pick one thing that brings you fear and face it.  You will be amazed how heavy fear can be and how much lighter and happier you feel when you face it head on.  Seriously, pick one thing right now.  Take a deep breath and get after it!
Today's Quote
"Courage does not mean the absence of fear, but the ability not to let yourself be paralyzed by that fear."  Paulo Coelho
You can also click here to see the full message with all the super cool graphics.  Pretty cool, huh?
https://idontstink.com/wp-content/uploads/2014/02/ids_facebook.jpg
0
0
Sweetie
https://idontstink.com/wp-content/uploads/2014/02/ids_facebook.jpg
Sweetie
2011-06-29 09:45:55
2011-06-29 09:48:34
Positive Points