Update on STINKIN' THINKIN' STINKS Book
I am very excited to say that yesterday I placed the advanced order for my new book, STINKIN'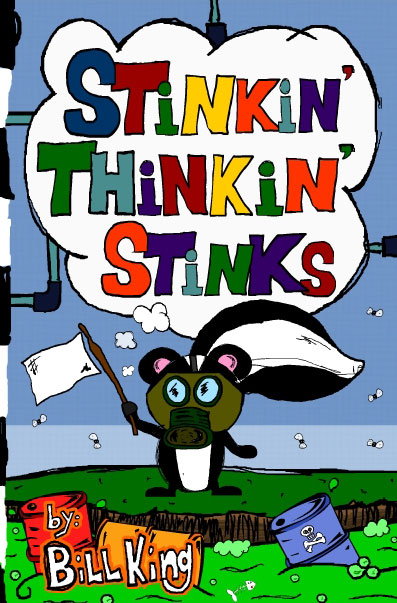 THINKIN' STINKS: A Kid's Guide to the Lighter Side of Life.  I received the first hardcopy and made a few minor changes and now we are ready to go! SaWEET!  Release date is October 29, 2013!
This has been quite a long project for me.  It is actually the longest project I have ever worked on, by far.  I would like to invite you to help me get the word our on October 29, 2013.  Check out https://idontstink.com/authors_wanted/ to see how you can help me.  We CAN and WILL have a positive impact on the lives of lots of people.  Thank you, thank you, thank you!
While this may not be considered specifically one of the books on bullying, it does provide tools and technique to help deal with it.  It also does address a few forms of bullying.  For more information about bullying, click on the "Bullying STINKS" barrel on the left side of the page.
With total gratitude,
Bill
https://idontstink.com/wp-content/uploads/2014/02/ids_facebook.jpg
0
0
Bill King
https://idontstink.com/wp-content/uploads/2014/02/ids_facebook.jpg
Bill King
2013-10-05 15:09:58
2013-10-05 15:09:58
Update on STINKIN' THINKIN' STINKS Book