2018 Summer Kindness Challenge
You CAN make a difference. No, wait, WE CAN make a difference.  Together, we possess the power to change the world, but it starts with one random act of kindness at a time.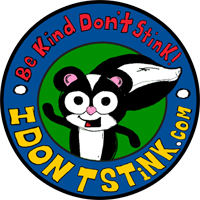 Join idontstink.com to engage in the new  Summer Kindness Challenge. The Challenge runs through June 30th. We are challenging you to dedicate practicing kind deeds daily. What you are challenged to do is plan out and deliver 1 kind deed daily through the month of June. You got this, right?!
Kindness is never wasted nor should it ever be taken for granted. It is time to take a stand and make a difference in the world and it starts today! It starts with me and it also starts with you!
We built the Kindness Meter as a way of raising awareness of the power of kindness. It provides overall positive energy to both the givers and receivers of the kind deeds. But another SA-WEET advantage is that science has proven that anyone who witnesses the kind act benefits too! Talk about a win-win situation!
Find a way to be kind today, and log all your kind deeds on the Kindness Meter by registering for a free account on the homepage of idonstink.com.  Once registered, you will have YOUR VERY OWN Kindness Meter.  When you log your kind acts, they automatically feed the public meter on the homepage!
Kindness Meter Tops 10,000 kind deeds!  THANK YOU! WOW!!!
Every Day Kindness Challenge
How do I start?
1) Click on the Kindness Meter on the homepage of idontstink.com.
2) Set up a user account if you do not have one yet (It's FREE!). All that is needed is your name and email address. If you are under age 13, follow the instructions to get parent or guardian's approval.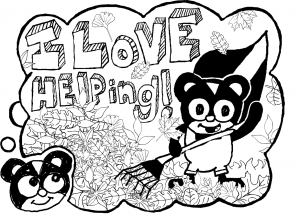 3) After logging in, review the categories of kind deeds. There are 8 to choose from and over 200 different kind acts.  This will allow the kindness ideas to start flowing.
4) Dedicate some time to practice kindness. It doesn't require a huge effort and can be done in a few seconds!
5) Complete your kind deed(s) and come back to idontstink.com. Login to your kindness meter and add your kind act.
6) Watch your very own kindness meter grow each time you log a kind act.
7) Repeat as often as you can and watch the world start to change from your viewpoint and others.
8) Checkout my blog, Facebook Page and Twitter regularly and share your stories with us by posting a comment, like and/or share.
What if my kind act is not list?
Go to "Ask Sweetie" to request the kind act to be added. If enough people request the same kind act, it will be added.
How are other ways I can make a difference?
Click "Send a Challenge" to challenge a family member, friend, coworker, or people in your email list to also participate in the Summer Kindness Challenge.
Make a difference, one random kind act at a time.
Kindness Resources: