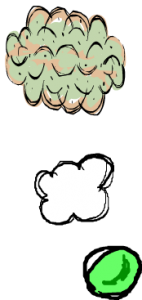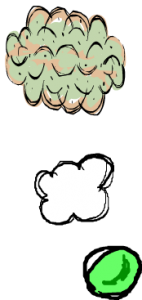 Sometimes we think "Kids are young. They won't remember. They'll bounce back from any adversity." But today they're faced with issues we never imagined when we were growing up. Times have changed, and much has not been for the better. Think about how you felt growing up.  We did not hear about kidnappings, school shootings and the like. Sure, all kids can have it tough at times, but in a post 9/11 society many things have been lost or forgotten and one of them is our youth's Self Esteem.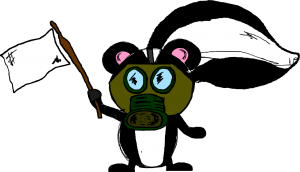 90% of 4th through 8th graders report being victims of bullying.
87% of students said shootings are motivated by a desire to "get back at those who have hurt them."
75% of girls with low self-esteem reported engaging in negative activities like cutting, bullying, smoking, drinking, or disordered eating.
Suicide is the third leading cause of death in younger adolescents in the US (10–14 year olds)
Those statistics are too powerful to ignore. They will have lasting consequences on future generations unless we do something about all this negativity NOW. The underlying issue is that most of our kids are not even aware of the effects of negative thoughts on their self-esteem and thus do nothing about it. Without the essential tool of awareness they are destined to relive old belief patterns and repeat the same negative behaviors over and over again.
When children become aware of their thoughts and build high self-esteem, there are SaWEET Consequences. They make better decisions, and make new positive choices. For example:
 91% feel better about themselves.
76% show improved grades in school.
80% have better school attendance.
90% get along better with other kids.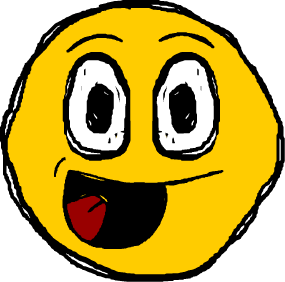 STINKIN' THINKIN' STINKS is a revolutionary book that provides kids the proven steps necessary to deal with everything our youth are faced with today. STINKIN' THINKIN' STINKS offers a fun new accessible approach to exterminating negativity while inviting YOU to change YOUR LIFE for the better! Click here to purchase now or feel free to read on about why STINKIN' THINKIN' STINKS is just the tool we need today to have a positive impact in the world.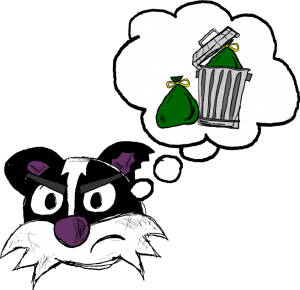 We all now know how important it is to
stop bullying and violence
in schools, on the playground, and at home. This topic has been in national headlines over the last few years and now there is a book that offers a solution to help stop bullying
before it even starts!
This book is for the kids, however we need parents and educators to be the leaders in turning this situation around. Want to change a kid's life for the better? Want to be a part of the SOLUTION? Buy
STINKIN' THINKIN' STINKS
and share it with the important younger people in your life.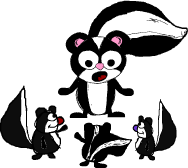 In STINKIN' THINKIN' STINKS young readers receive proven techniques to recognize, deal with, and lessen the negativity that holds many of them back.
Readers will:  Become aware of negative thought patterns  Discover ways to eliminate negative thinking  Learn how to avoid negative pack mentality  Access the positive in life, school and at home  Develop techniques for dealing with negative people and situations  Embrace positivity as the dominant way of thinking Full of fun exercises and activities, designed to provide kids with real tools for changing negative habits and increasing self-esteem, STINKIN' THINKIN' STINKS offers a fun new accessible approach to exterminating negativity while inviting YOU to change YOUR LIFE for the better! STINKIN' THINKIN' STINKS will inspire discussion, introspection, and positive change in all ages of readers.
Don't take our word for it.  Check out these SaWEET Reviews!
 "As a parent, grandparent, former teacher and counselor, I feel children are subjected to more negative situations in today's world than ever before.  The skills children will learn from Bill's book are much needed tools and can help avoid or diffuse otherwise building powder kegs of negativity in our nation's children."  Tami Hendrix, M.A., LPC of Arlington Counseling Group.
*************************
"Where was this book when I was young? It's amazing, and I can't wait to share it with my friends at school and church who work with youth!  Thanks for such a funny, practical and transformative book, Mr. King!"  ~ TRK, experienced junior high and high school teacher
*************************
"I LOVE STINKIN' THINKIN' STINKS! It was such fun to read and really got to the heart of such an important message!!" N.C., parent
*************************
"STINKIN' THINKIN' STINKS offers comfort and self-confidence to youngsters that are not really available to them in today's environment but are sorely needed."  R.R., grandpa & retired IT executive
*************************
"This book has got it all. Real tips and techniques that will transform kids' lives. Thank you Bill!" P.R.R., middle school principal
*************************
"This book is exactly what we need more of in our students' early stage learning curriculum. It's not just about studies and testing in school; these kids need to learn how to manage their lives in social situations in and out of school so they can reach their potential and be focused on their school work in a positive and meaningful way. Fantastic book!" – T.L. Special Education Teacher, PTA Vice President.
*************************
"Bill has written a book which gets over complex subjects like negative thinking and peer pressure – things that many adults struggle with – in a way that kids will be able to relate to and understand.  His use of techniques of language and visualisation get the message over clearly, and the exercises he provides give kids a way to implement what they've learned and check how they are progressing.  This book is a really valuable resource for parents and teachers who understand the value of self-esteem and positive thinking." Lindsey Sharratt, author of It's All In Your Mind
*************************
"Bill King's book STINKIN' THINKIN' STINKS is a fantastic book for anyone suffering from bullying or low self-esteem. It's immensely practical, and kids will love the exercises and ideas for being creative. It's all about being positive, and it's fun!" Jeff Gardiner, author and teacher
*************************
This book is an excellent and easy read for young people. Self-esteem and positive thinking are something everyone needs but is opposite of the message many of our young people are exposed to every day. I highly recommend STINKIN' THINKIN' STINKS for a dose of positivity!! M.S, parent & software engineer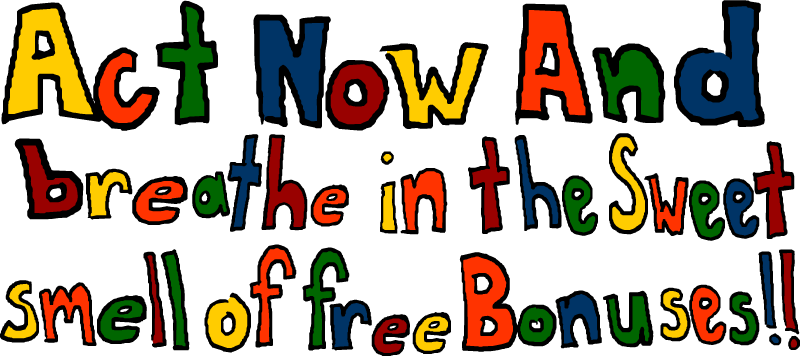 Super Cool, Super Fantastic Bonus Prizes (ALL PRIZE WINNERS HAVE BEEN NOTIFIED)
1) ONE chance to win a caricature and story to be added to idontstink.com! – Buy a book today, and a kid in your life will be featured with our furry friends at idontstink.com!  Imagine a cartoon image and bio of your youngster representing the young human world along side Sweetie, Stanky, Bruiser, Rotten, and all the Little Stinkers!  This chance comes only once-in-a-lifetime!  If you win this drawing, all you have to do is provide a photo and bio of a youngster in your life, and we will draw the cartoon and add the story to our site.  Or, if you choose, we can write a story for you!  The choice is yours. (Note: Real identities will not be used, and only information you provide – fact or fiction – about the child will appear online.)  We will also send you a free, high-resolution image file of the cartoon to use however you wish!  (Value:  Priceless!)
2) ONE chance to be interviewed and featured in "The STINK Tank" Newsletter – The lucky winner of this prize will get to be featured in whatever way they would like in our kid's newsletter called "The STINK Tank"!  Bill will call and interview you, asking a few questions about yourself and why you don't STINK!  Or if you prefer, you can send us your favorite STINKIN' quote, a SWEET story, an original poem, a super cool bio or anything at all you would like us to include in the next volume of The STINK Tank.  You'll be SMELLIN' like a rose when your article appears in "The STINK Tank"!  (Value:  Priceless!)
3) ONE chance to win books for your whole class!  Win up to 35 copies of STINKIN' THINKIN' STINKS for your entire class!  Imagine everyone in your whole class getting a free copy of STINKIN' THINKIN' STINKS!  How cool would it be for all the kids in your class to be talking about getting the STINK Eye, or diffusing a STINK Bomb?  You guys will start a whole new wave of awareness talking about how we think in a super cool new lingo!  In addition to all the books your class needs, your teacher will also get a free copy of the 3-week teacher's guide!  You'll get to talk about STINKIN' THINKIN' for 3 minutes every morning, 3 minutes every afternoon, and for 15 minutes on Fridays for 3 whole weeks!  Everyone will get to do exercises together, and your class will start SMELLING SA-WEET!  (Value:  up to $1200)
4) FIVE chances to win a personal coaching session with Bill!  You could win a one-hour, one-on-one coaching session with Bill King, author of STINKIN' THINKIN' STINKS!  Winners will simply fill out a coaching assessment questionnaire so your time will be very productive and then contact Bill to schedule your session before May 31, 2014.  Imagine getting to talk live with Bill, STINK expert extraordinaire, about your personal STINK-O-CITY and what you can do to start SMELLING SA-WEET!  You'll identify thought patterns that hold you back and make a plan to start living on the lighter side of life!   (Value:  $500 each)
5) ONE chance to start a We Don't STINK Kid's Club for free!  This kit comes with everything a grown-up sponsor needs to start your very own chapter of the We Don't STINK Kid's Club!  You'll get all the materials, scheduling information, and support you could ask for to gather a group of your STINKIN' friends on a regular basis to talk about and do exercises to Take out Your STINKIN' Trash and start SMELLING like SWEET par-fume!  (Value:  $500)
6) TWENTY-FIVE chances to win a personalized screensaver!  25 lucky people will win a personalized screensaver that includes their own favorite SA-WEET quotes, affirmations, lyrics, etc.….  Winners will get to choose between cartoons from STINKIN' THINKIN' STINKS, nature pictures or even beach photos that will knock your STINKIN' socks off!  Send in your selection of 20 personal quotes that resonate with you, and every time your computer goes to sleep, you'll come to life!  (Value:  $30 each)
Drawings will be held 2/7/14 and winners will be announced in Bill's blog and in that day's Daily Positive Points.  (UPDATE 3/8/14 – None of the prize winners offered to list their names in a public forum so we are respecting their privacy.)
Official Rules at https://idontstink.com/official-rules/
About The Author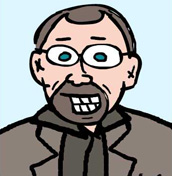 Bill King is a writer, speaker, and mentor. A master of designing and implementing processes to simplify complex issues with amazing results, he used this gift to design fun, exciting and educational ideas to help kids deal with negativity, low self-esteem, bullying and anger. He teaches kids positive thinking, kindness, forgiveness and awareness in a way they can relate to. In addition, Bill is  a certified DDI, Inc. (Developmental Dimensions International) trainer and has conducted hundreds of training classes, seminars, and workshops. His life's mission is to provide service to others to help them define and achieve their goals. Bill has written several books, notably
7 Days to Inner Peace: The Building Blocks of Awareness
, and the adolescent's version called
The Building Blocks of Creation: An Adolescent's Guide to Awareness
.